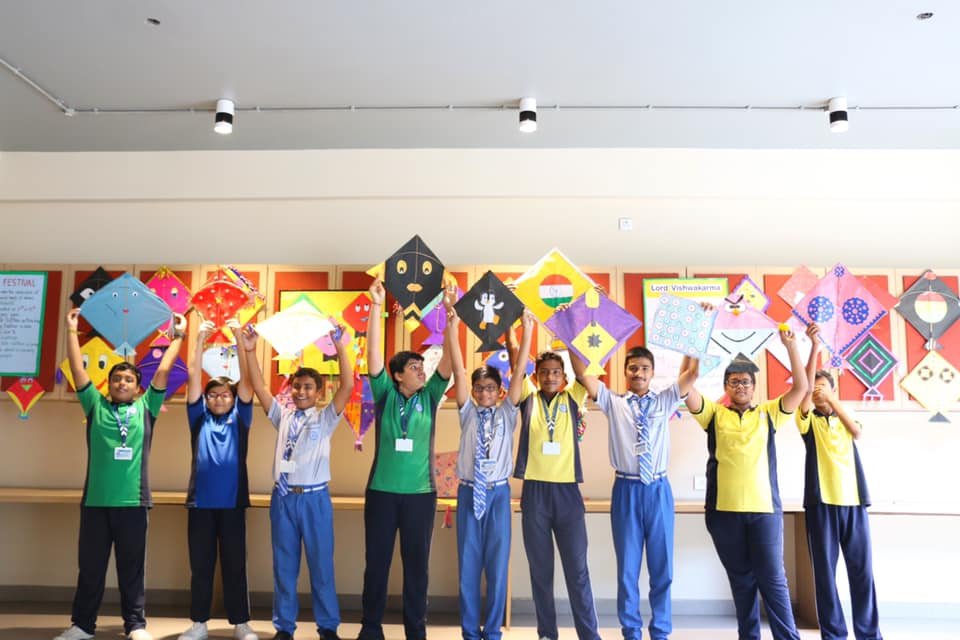 To bring back the age-old tradition of flying kites, Purushottam Bhagchandka Academic School organized Kite flying festival, on the occasion of Vishwakarma Puja at their school terrace today. The school witnessed a spectacular event as kites of different shapes, sizes and colors filled up the sky.
In the recent days, the concept of flying kite is fading away, and the young generation is more engrossed in gadgets. The concept behind holding this festival is revival of the old art of kite flying. By organizing this event, Purushottam Bhagchandka Academic School wanted to lure the young generation away from virtual games and gadgets and go back to traditional sports. Their main aim was to acquaint the younger generation with what was once an integral part of Bengal's folk culture. The enthusiasm among the students was quite high and there was fun and frolic among them.
Vishwakarma Puja is celebrated on the month of September every year as on that month, Lord Vishwakarma, the 'architect' of Gods was born. He is a craftsman of machinery, palaces and weapons and has been gifted with the science of engineering and machinery.