Durga Puja is something everyone looks forward to every year. For kids, the festival is even more special because of their Puja holidays. Almost all the online schools in Kolkata will remain closed and they will get a break from studies. But things are expected to be different this year because of the COVID-19 pandemic. Celebrations will be a bit different with many resorting to virtual wishes and greetings. If you don't want your kids to miss out the celebration, let them be a part of the festive cheer. There are a few tips you can follow if you want your children to enjoy their Puja holidays in a safe way.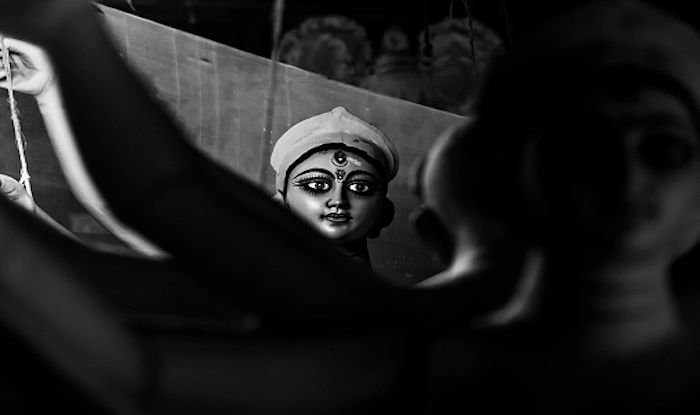 5 Tips For Students To Enjoy Their Puja Holidays During The Pandemic
1. Use The Internet
The easiest way students can connect with their peers during the puja holidays is through the internet. A lot can be done over a video call so encourage them to utilize the technology instead of feeling bored at home. They can share their puja memories of the previous year and what they are planning to do after things get normalized. They can host or join a virtual gathering to observe the festival with others in their network.
2. Cook Up Simple Meals
Another way you can save your children from getting bored during the puja holidays is by encouraging them to cook some special meals. Every Indian festival is incomplete without preparing delicacies and you can ask your child to help with the food preparation. Cooking up a feast will be both exciting and a learning experience for your kids. Just make sure they are under an adult's supervision while you take them to the kitchen to prepare simple dishes. Some of the best schools in South Kolkata even organize cooking classes for their children.
3. Watch Puja Themed Movies With Your Family
Go through the internet and you will come across numerous movies and documentaries based on Indian festivities. You can watch those as a family and make your puja holidays interesting. Children love entertainment and inspirational movies will motivate them. They can even watch TV shows promoting positive agendas like social distancing and wearing masks to combat the deadly virus. Parents can highlight the positive traits of the characters displayed.
4. Explain Why Durga Puja Is Festival
Durga Puja is a religious festival and it is the responsibility of the parents to explain to their children its importance. One of the primary objectives of this traditional occasion is to reunite people into one Indian custom and culture. The best time to explain the festival's essence to your children is during their Puja holidays. Your kids will become intrigued and eager to know more. The more children understand what Durga Puja means to them, they can write essays on the topic.
5. Teach Them To Make Eco-Friendly Idols
Though the pandemic has prohibited children from going on pandal hopping, you can teach them how to make eco-friendly clay idols of Ma Durga. You will find numerous videos online on how to make Durga idol at home. They can learn through the step-by-step procedure. Just make sure that they are using eco-friendly and non-toxic clay.
These being said, it's time your children start following the tips stated above and even they can celebrate their puja holidays during the pandemic.