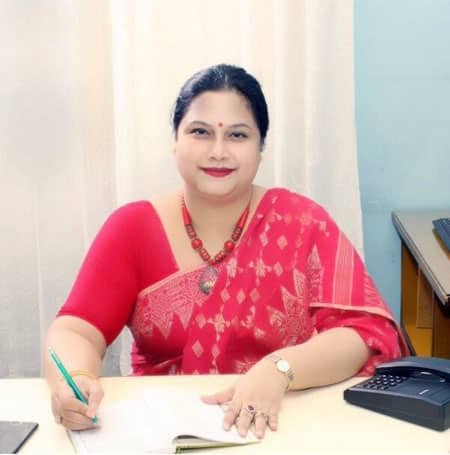 Mrs. Madhuparna Andrews
M.A, M.Ed, Diploma in Educational Management, Counselling and Guidance.
A warm welcome to P B Academic School. As the new Principal of the institution I am delighted to inform that the school has made noteworthy progress over the last few years. 
The school endeavours to prepare students for achieving high academic results by providing quality education. We also strive to instil in our students a good character with high morals and a strong sense of responsibility towards the community. 
We have a wonderful team of dedicated teachers who try to bring out the best in students, encourage them to meet their potentials, communicate effectively, think critically, solve problems, respect one another and develop leadership skills. We firmly believe that education is the most powerful weapon; one can use to change the world.
The school has modern infrastructure and amenities. The upcoming features include smart classrooms, design lab, hi tech auditorium , art gallery and numerous facilities in line with the best institutions to groom our students to excel in every walk of life. 
We encourage students to believe in themselves and develop a successful mindset to achieve great heights.