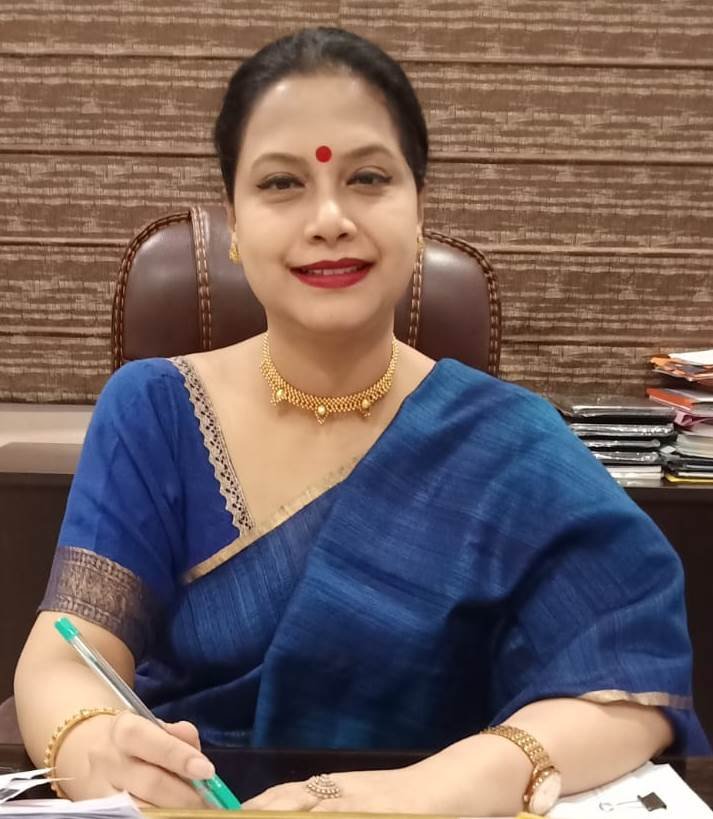 Mrs. Madhuparna Andrews
M.A, M.Ed, Diploma in Educational Management, Counselling and Guidance.
A warm welcome to P B Academic School. As the new Principal of the institution I am delighted to inform that the school has made noteworthy progress over the last few years. 
Mrs Madhuparna Andrews brings with her two decades of rich experience in education and administration. She has strong leadership skills and is a visionary dedicated to take the school to great heights. She has excellent educational qualifications, first class MA in history and first class in M.Ed.She received first class in Educational Management and is trained in Counselling and Guidance of adolescents where she was awarded distinction. She has successfully completed Human Resource Management.
Mrs. M. Andrews has been honoured with a few certificates of appreciation for her contribution in education and social service. She has received 'Active Principal's Award' for encouraging soft skill and holistic development of students. Global Education Forum has awarded herAcademic Excellence Award for outstanding board results in 2020. Recipient of IDS Awards by British Council, Mindful Educator of the year, Best Principal for 2021 and Leadership Awardfor Women Empowerment. Times of India bestowed upon he Education par Excellence Award.
Recently, she has received International Award for contribution to educational community. Also recipient of 'TumiAnanya' award for outstanding contribution to Inclusive Education.
Under her able leadership the flag of PBAS is soaring highand is reaching pinnacle of success.