Though there are numerous schools scattered all over South Kolkata, choosing the best among them is indeed a daunting task. Every parent wants to choose an educational institution where students are imparted knowledge. This does not necessarily mean that the infrastructure of the school isn't important. You will be surprised to know that the condition of a school can have a direct impact on the student's performance. Children feel motivated to go to school with good infrastructure.
Importance Of Location
If you are staying in South Kolkata and don't want your kids to waste hours reaching or returning from school, start looking for the best school in South Kolkata. The location is a vital thing to consider. School location refers to the community in which the school is located. Those located in remote locations can lack qualified teachers. It will become easier for your children to concentrate on their studies if the school is situated away from the common sources of noises and pollution.
Importance Of Ambience
It is not only about the location but parents should also ensure that the atmosphere is suitable. Students can absorb the topics taught in the classroom if the atmosphere is soothing. Look for a spacious school with calm ambience, visually appealing landscape and advanced amenities. Few things you can expect in a good school are clean toilets, multipurpose rooms, storage spaces, libraries, playground, lockers, sinks and work areas. There should also be adequate teachers and people in the administration team.
Want A School With A Good Infrastructure? 3 Vital Elements To Consider
Children love going to schools where the building is spacious and well-planned. Good ventilation is a must in every classroom. Few other facilities you can expect are benches, fans, backboard, lights and chairs theatre, school office, laboratories, art and crafts workshops and multimedia room, among others.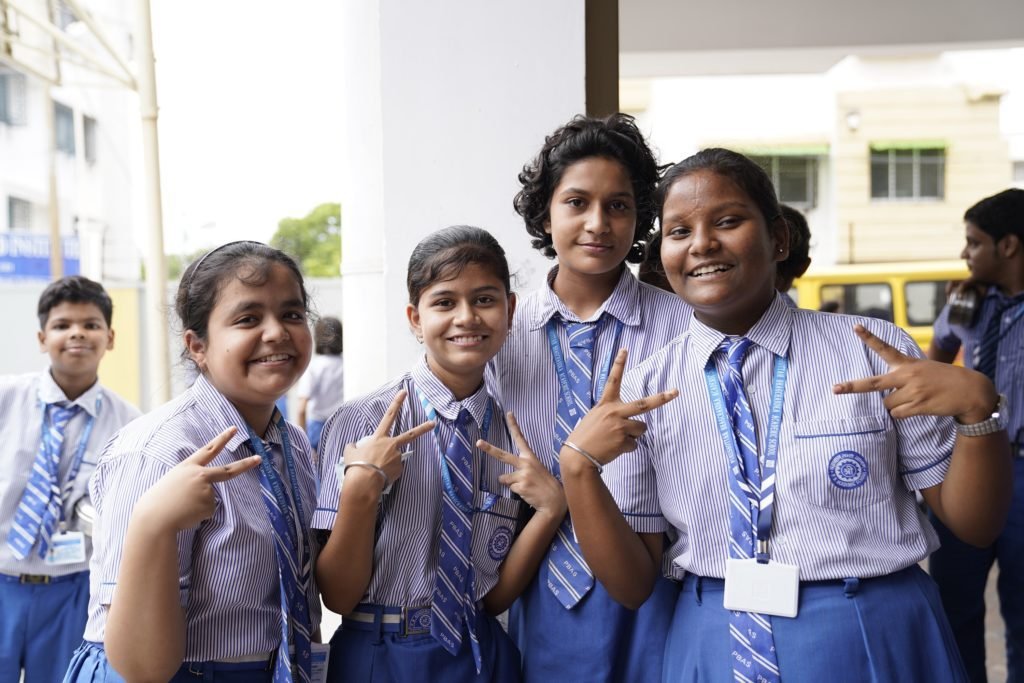 Classrooms are considered to be the backbone of a school's infrastructure. The best school in Kolkata will have a sufficient number of classrooms with good decorations and paintings which can make those look pleasant. Blackboards should always be placed on the front wall. Built-in cupboards are an added advantage where teachers and students can keep their books.
Libraries are an integral part of every child's learning process. And so they play a vital role in the school's infrastructure. As far as the location of the library is concerned, the place should be quiet and calm and the ambience soothing. This will make it easier for students to concentrate.
Since you now know why the infrastructure of a school is so important, it's time you consider all the elements stated above and enrol your child in the best school.