Though the coronavirus pandemic and the lockdown imposed by the government are forcing children to rely on online classes, they have actually become a blessing in disguise. Children of every age can take advantage of online classes, provided they have enrolled in one of the best ICSE schools in South Kolkata. The focus of every teacher conducting online classes is on blending online learning through classroom instruction. According to a survey conducted recently, distance learning always impacts children in a positive way.
Top 4 Benefits Offered By Online Classes
1. Save Money
Though parents have to follow the same payment structure irrespective of students attending the school or learning through online classes, you can save money by choosing the latter as you don't have to pay the transportation fees. Online learners can even purchase digital books instead of textbooks and some more money. When children stay at home instead of going to school, you can feed them home-cooked food instead of relying on paid meals served at school canteens.
2. Enjoy A Comfortable Learning Environment
Even if the school schedules a specific time for online classes, you have the flexibility to choose a place to study. Find a comfortable learning environment which best suits you. Make a list of all the places in your house where you can study and choose one where it will be easier for you to concentrate. The place should also have fewer distractions and a stable internet connection.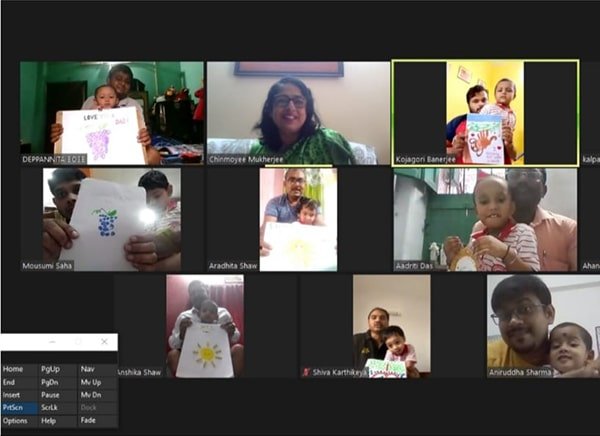 3. Consider Your Pace Of Learning
While some students are fast learners, others require more time to understand a specific topic. One of the primary benefits of online classes is that you can learn at your own pace. You can also work with course materials that are adapted to your needs and learning abilities. Some of the schools even allow students to record the classes so that you can watch them if you face any issue later. You can also skip or accelerate through concepts according to your convenience.
4. Geographical Flexibility
Students don't have to worry about their geographical location if they study in a school conducting online classes. You don't have to relocate or rent a room in the same locality. The cost of living in different parts of the city varies greatly. There are no moving expenses involved so you can also save some money. Even if you stay near Howrah or Dum Dum, you can enroll in one of the best schools in South Kolkata.
best school in south kolkata,Since online classes offer so many benefits, it's time you enroll your child in Purushottam Bhagchandka Academic School. Their online classes are specifically designed to fulfill the unique learning needs of the students.